RVMedia
RVMedia
Save up to 80 USD
RVMedia is a set of Delphi VCL and Lazarus LCL components having the following functions:
receiving video from local web cameras, IP-cameras, computer desktop and local files;
configuring IP cameras and controlling their rotation;
reading sound from a microphone;
sending and receiving video and audio data via the Internet;
organizing video chats and video conferences (either as directly connected applications or using a client-server model).
RVMedia can use GStreamer and FFmpeg libraries to show video streams in advanced formats, such as H.264.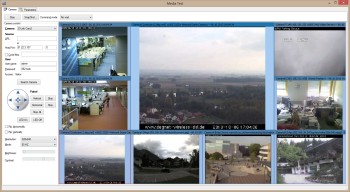 ---
More interesting links and pages
---
---
Discover UK licensed casino sites at Casinopilot
---
---
Scrummaster and Agile trainings
---
---
Check the best online casinos in UK
---
What is control panel?
---
China Wholesale Suppliers Directory
---
---
---
---
---
---
Try out new casino sites at SmartphoneCasinos.co.uk
---
https://www.skillonnetcasinos.com
---
https://www.jumpmanslotsites.com
---
https://www.nektancasinosites.com
---
---
---
---
---