Monthly Star
Monthly Star displays chosen product exclusively every month free of charge.
If you would like your solution to be a Monthly Star, please
contact us
.
Universal database dialogs and actions
It helps you to create feature-rich database application very easily with few line of code.
Introduction
It is set of many database actions, menus, toolbars and dialogs which enhance any database application developed in RAD studio.
Set contains prepared universal dialogs for common database task as Seeking, Sorting, Filtering, Exporting, Printing, Copying etc.
Dialogs are reusable for any DBGrid and any database components as ADO, DBX, IB, FireDac, UniDac...
Toolbars and dialogs have new modern design with self-explaining icons.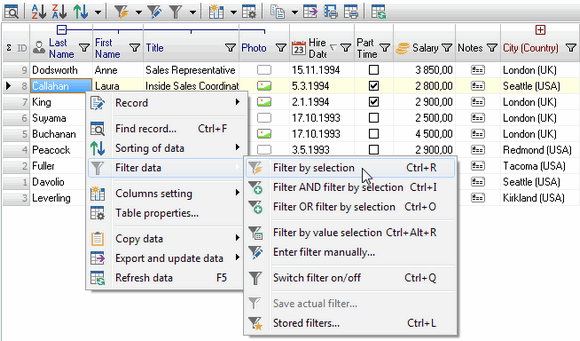 Main features
Universal Toolbar for quick access to main database actions
Universal PopupMenu with possibility to choose which actions are visible
DBFind dialog for seeking of record
DBSort dialog for setting and re/storing of multilevel sorting
DBFilter dialog for setting and re/storing of filter conditions
DBFields dialog for setting of fields properties and visibility
DBExport dialog for exporting data to TXT, SLK, Excel or RTF/DOCX
DBPrintDirect dialog for printing data
DBGridProps dialog for setting of rDBGrid looks and properties
DBFieldsGroup dialog for setting of rDBGrid column-grouping
DBGridCellParams dialog for setting of conditions for cell highlighting in rDBGrid
DBImport dialog provides wizard for importing of data from any source to any table
Example of dialogs: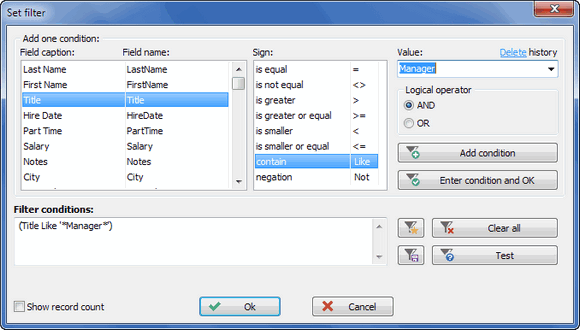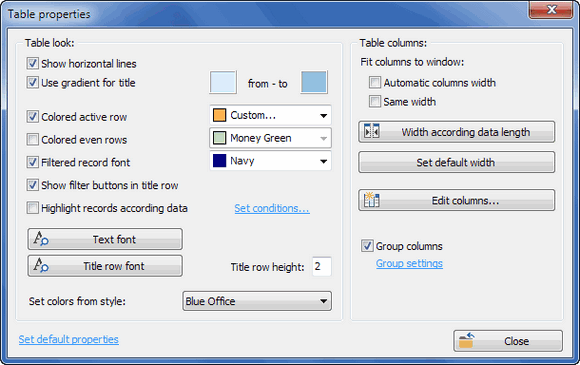 How to implement these functions
All toolbars, menus and actions are stored in prepared datamodule which can be easily added to your application. There are also set of units and forms which provides particular function for selected DBGrid or dataset. Each dialog contain simple interface (procedure or function) which is called by prepared actions or can be used directly by your application.
All actions and dialogs are localized to many languages.
More information and download of trial components
---
More interesting links and pages
All binary option robots reviewed
---
---
FX Tribune - Breaking Daily News
---
---
---
---
---
---
---
---
---
What is control panel?
---