| | |
| --- | --- |
| About Torry's Delphi Pages | |
"Torry's Delphi Pages" are maintained for you by YAMACO Software free of charge. We've decided and develop to create those pages because we know, what problems you can have when trying to find something for your projects. We work with Delphi from the moment of appearances of pre-release of first version and have enough expirience of programming, so we're trying to help you. Yes, we don't know everything, and we don't work with everything, but we consider that "collective mind" can solve many problems.

Delphi Hall of Fame: Class of 2001.
"There are dozens, maybe hundreds, of developers who could seriously be considered for inclusion into this elite set, but only a few have been influential enough to be nominated and approved."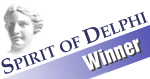 "Congratulations you have won The Spirit of Delphi Award! There are only a few extraordinary individuals who have selflessly dedicated great portions of their own time and energy to bringing Delphi, and information about Delphi, to others. Delphi would not be what it is today without the efforts of people like you."

We are pleased to inform you that Torry's Delphi Pages was just recognized as one of the top Delphi programming-related Internet sites.

Torry's Delphi Pages are rated by efg's Computer Lab as Extremely Helpful, Major Resources.
Legend:
W3x W95 W98 NT4 ME W2k W2k3
For applications: Operation System for which application designed.
Dx CBx KLX
Delphi or C++ Builder version or Kylix for which component or tool designed.
SW
Component, tool or application is Shareware.
FW
Component, tool or application is Freeware.
C
Component, tool or application is commercial.
NEW
Indicates that application, component, link to page or something else added to Torry's Delphi pages in last two weeks.
UPD
Indicates that application, component, link to page or something else updated in last two weeks.
You see this image only if component, application and so on already has "Comments page". If you click on this image, you can see other developers comments, press releases, news or developer's notes and so on about this item.
Link to Product Home Page.
Link to on-line registration service for component or tool.
Author's goodwill! This image placed near components, applications and so on whose authors have presented us free copy. Thank You!
We realy use it in our work.
"Torry's Top" award is granted for a good job for the Delphi community. Just Well Done!
Hot stuff!
If Demo version of product is available.
You can buy this product in Torry Showcase with 10% discount.
Discussion forum was activated for this product by Author.
To place link to "Torry's Delphi Pages" at your site please use the image below:
If you awarded by "Torry's Top" or have "We Really Use It" mark near your product description, feel free to use these images on your web site, help file etc.
You can use the next search forms on your pages:
Feel free to modify code according to your design. Just remember about variables names into form. All input fields are important !

Download script for 100px width form

Download script for Line wide form

Authors of Torry.net
Karel Janecek - owner, project supervisor, maintaining, programming...
Jiri Janecek - programming, maintanence, graphics...
Klara Janeckova - design, graphics, advertisement...
Richard Ruibar - webhosting, programming, maintenance...
Former Authors of Torry.net
Maxim Peresada - main idea, project supervisor, maintaining, programming...
Sergey Bilukin - technical assistance, mirrors support, CGI-scripting...
Vitali Nasonov - design, graphics, Web-mastering...
Konstantin Sigalov - advertising, sales, marketing...
Artem Berman - DP&FL section...
Simon Grossenbacher - Tips section...
Sergey Ivanov - maintaining of Magnitogorsk mirror...
News from our Sponsors
Components for video and audio processing
RVMedia is a set of Delphi VCL and Lazarus LCL components having the following functions: Receiving video from local web cameras and IP cameras;Configuring IP cameras and controlling their rotation; Reading sound from a microphone;Sending and receiving video and audio data via the Internet; Organizing video chats and video conferences (either as directly connected applications or using a client-server model).
more...
Develop and debug service applications easy then ever
SvCom is an integrated package of classes and tools for development of service applications and use of NT Security framework. Currently SvCom components work under all flavours of Windows.

Deploy NT Service applications under Windows 9x/ME and NT/ 2000/ XP/ 2003/ 2008/ Windows 7/ Windows 8
Develop and debug NT services using either Windows 95/98 or NT/ 2000/ XP/ 2003/ 2008/ Windows 7/ Windows 8 - using the same classes and the same function calls (!!!)
Advanced service debugging (Extremely useful, when you service is not just "Hello, World!")
Many more features...
more...
Advertising on Torry's Delphi Pages
Advertising on Torry's Delphi Pages

Guest Book
Miniaplikace